Earth, Water, Fire and Air have produced these marvels of Crystal, Stone and Metal. Their Beauty and power come from the ground that sustains us.

Skillful treatment turned these Treasures into Jewels. Intrinsic value is assigned by rarity and demand of the market. But, all stones are Precious.

My role is to combine in beauty the ingredients that belong together: aesthetically, energetically, and intuitively: and to help patrons find a piece that "sings", harmoniously matching and enhancing their energies.

With the exception of the "bling cherry" series all of my necklaces remain "original" designs, meaning, no two are alike. May they bring beauty and serenity into your life! Wear them in the best of health.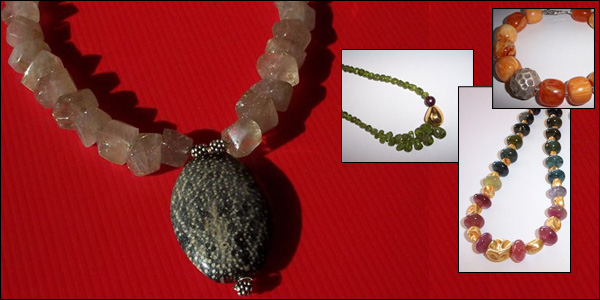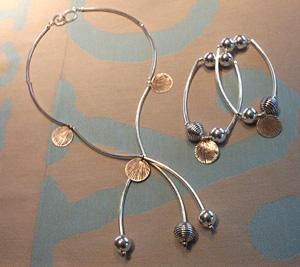 © Bling Cherry necklace and bracelets.
TRUNK SHOWS
Trunk Shows are available for Private Showings, Charity Events and Design Houses. renate@ojaivalleyart.com